Millennials only hold 4.6% of U.S. wealth1 even though they are a large part of the total workforce, about 33%2. This may be disheartening if you're a millennial, but some people believe that millenials will begin to close the wealth gap as the "Great Wealth Transfer"5 between baby boomers and their children occurs.
Generational wealth is defined as wealth that is passed down from one generation to the next via assets like real estate, stocks, businesses and pretty much anything of value. This is commonly known as an inheritance and it can help propel certain individuals financially.
When speaking about generational wealth it's important to acknowledge the racial disparities and the racial wealth gap in America between White families compared to Black families. One unsettling example of this can be found in Boston where the median household net worth of White families is $247,500 while it's a whopping $8 in Black families3. Some of it can be attributed to the 240+ years of slavery followed by more than 100 years of discrimination that didn't allow Black families to hold or maintain any wealth. Below is one graph to help illustrate the racial wealth gap4: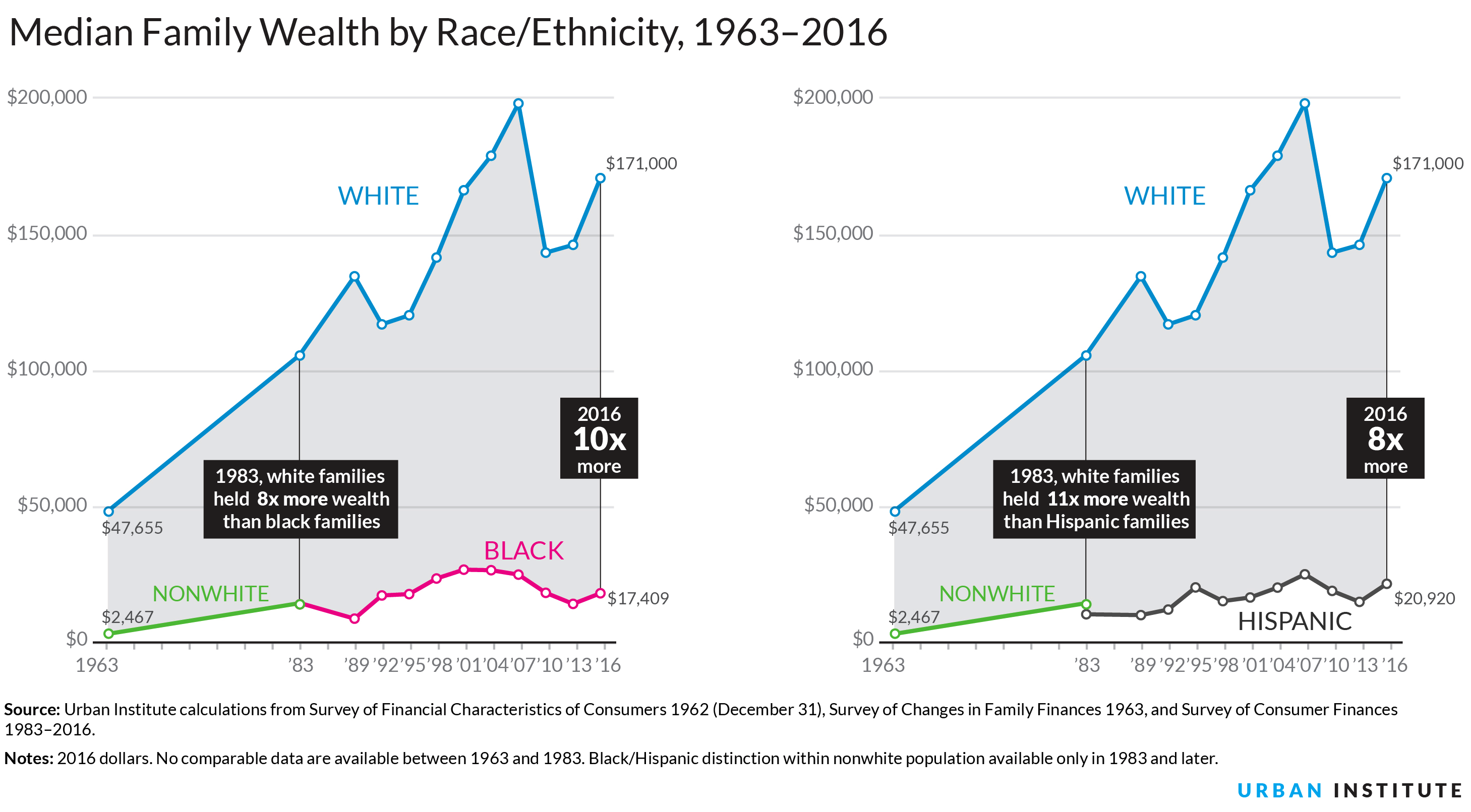 While acknowledging that generational wealth can put some ahead of others, it's also not common for families to maintain that wealth beyond the third generation. About 70% of families lose that wealth in the second generation and 90% in the third5. A likely reason for this loss of wealth could be lack of communication between generations on the importance of money and how to take advantage of strategies to maximize it (i.e. tax breaks).
Building wealth that extends to your future generations is a slow process, but it's done the same way as building wealth in general. You need to invest and save to a point where you have more capital in retirement than you need. Once you build up that wealth, it's important to continue to save it and pass it down via written wills and testaments. Your future family will thank you and can use it to help them continue to succeed financially. As they grow financially, your wealth also continues to grow and can help generations of your family that you may not even meet.